---
---
Welcome to the Raj Singh Pvt ITI
Our Vision 
To be renowned for excellence in professional  learning globally
Mission

Our mission at RSPITI is to educate young aspirants in technical fields to fulfill global requirements of human resources  by providing sustainable quality education & training and make them usually responsible citizens who will lead the building of a powerful nation.
Our Objectives
To develop new learning techniques

To improve teaching processes

To strengthen the industry interactive network


To include team spirit among the learners
Chairman's Message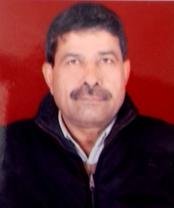 Dr. Satveer Singh
Chairman,
PSPMES Scociety
It is a great pleasure to note that Raj Singh Pvt I.T.I,  A-Block, Street No.11 & 12, Khajuri  Khas Colony, Delhi-110094 is started admissions in the ITI Courses of Draughtsman(Civil), Electronics Mechanic, Draughtsman (Mechanical) & Electrician.
These courses are recognized by Dept Of Training & Technical Education (DTTE) (Government of Delhi) and affiliated with National Council of Vocational Training (NCVT), Directorates General of Employments & Training (DGE & T), Ministry of Labour & Employments (Government of India).
Two Words from Our Mentors…
In today's Market driven society, the process of demand and supply has its impact on various aspects of Knowledge imparting methods. In the times to come , there will be a paradigm shift in pedagogy of learning and a lot of many changes may occur in the process of creation of new knowledge and imparting of the same. Institutions of higher learning will have to strive hard in coping up with the changes in the new environment. In the new upcoming market driven society, industry-academia lision will be essential.
Here at RSPITI, we sincerely strive to prepare our students to face the challanges of the new environment. The vision of RSPITI is to impart education par excellence. The curriculum offered by the Training Centre subjects the students to an overall transformation, training them to be better professionals and better human being. The Certificate Courses lay emphasis on all round development of the students and also inculacating the values of teamwork and integrity in them. We ensure an environment wherein budding professionals unlock their entire human asset potential and develop their inherent skills and insight to perform leadership[ roles in their own right. The search for excellence never ends. We arer in process of further development. With your well through decision to join RSPITI, we hope to touch new heights.